To get selected into any of the civil services is not a small achievement. But to repeat the feat multiple times, and to get selected into IAS in the 6th attempt is not that common. That's what Anju Arun Kumar did.
Anju started her UPSC preparation right after B.Tech and got the selection to IAAS first. But her ambition was IAS. Her subsequent attempts landed her in IRS. She got married by then. Even though many would have settled by then, that was not the case with Anju. Her 6th attempt landed her in her dream service – IAS!
Strategies of toppers who are able to repeat their success and prove that they are not one-time wonders carry a lot of weight. Let's welcome Anju Arun Kumar to the at www..com.
Brief Bio- data of Anju Arun Kumar:
Name: Anju Arun Kumar
Age: 28
Name of the Exam and Year: CSE 2016
Rank: 90
Roll number: 0493144
Category (General/OBC/SC/ST): General
Graduation Background and College: B.Tech(ECE), NIT-Calicut
Post Graduation Background and College (if any): NIL
Work Experience: Organization and Duration (if any): IA&AS for 2.5 years, currently in IRS (C&CE)
UPSC Optional Subject: Public Administration
UPSC Mains Medium: English
UPSC Interview Medium: English
The number of attempts taken to achieve this feat: 6
Performance in previous attempts (if any): 1st – IA&AS, 3rd– IRS
State and Place of Residence (Permanent): Kollam, Kerala
Percentage of Marks in 10th and Board: 92% (CBSE)
Percentage of Marks in 12th and Board: 92.4% (CBSE)
Percentage of Marks in Graduation and Board/University: 8.56/10 (CGPA)
What's unique about your profile: Brought up as an NRI in Bahrain
Service Preference (Top 5): IAS (only)
Cadre Preference (Top 5): MP, Maharashtra, Uttarakhand, Rajasthan, Karnataka
Background + Inspirational Journey So Far: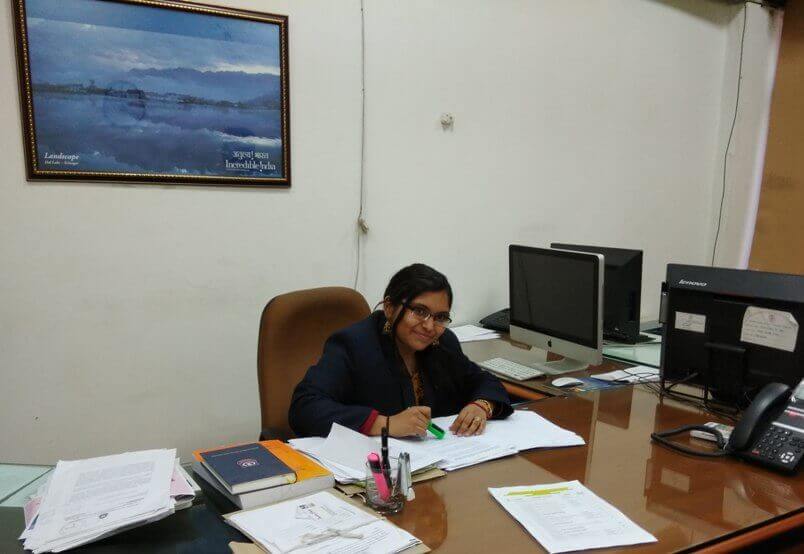 upsc.dreamupsc-mpsc.com: Hearty congratulations from upsc.dreamupsc.com for this exceptional achievement!  We are happy that your efforts are finally rewarded, that too in grand style! Let's start from the beginning. How did you come across the idea of writing UPSC Civil Services Examination? Was it your childhood dream?
Thank you! Yes, you could say it was a childhood dream, as I had seen some bureaucrats up close, but I wasn't sure how to reach there, or whether I could. Eventually, when I went to college, I interacted with friends who were aspiring for the same, and they gave me the much-needed direction and motivation to start this journey.
upsc.dreamupsc-mpsc.com: How did you feel when you came to know that your name is in the toppers list? Can you share the moments of happiness with our readers?
I had come to know from a close friend and colleague who called me up. At first, I couldn't really grasp that it was real, but when I did, I was ecstatic!
upsc.dreamupsc-mpsc.com: Can you share a little bit about your background? (Family, School, College, Work etc.)
I come from a normal middle-class family. My father is a retired engineer, and my mom is a homemaker. I had done my entire schooling in Bahrain, where my dad used to work. I had come to Kerala to do my B.tech, from where I was straight away propelled into CSE-mode, and so I didn't take up my placement job. I worked in IA&AS, where I was first an Officer Trainee, and later posted as Deputy. Accountant General in Dehradun. I later joined IRS (C&CE), where I am currently undergoing training in NACEN, Faridabad.
My stint as UPSC aspirant can be summed as below:
First attempt (2011) – All-India Rank 305.
Second attempt (2012) – Didn't clear Preliminary Exam.
Third attempt (2013) – All-India Rank 330.
Fourth attempt (2014) – Cleared Main Exam, but didn't reach the final list.
Fifth attempt (2015) – All-India Rank 475
Sixth attempt (2016) – All-India Rank 90.
upsc.dreamupsc-mpsc.com: How can you correlate you graduation background, work experience (if any) and entry into civil services? Can you brief us your thoughts, views, and ambitions when you climbed each position in the ladder of your life?
My graduation was honestly very different from my optional subject, but it was definitely the experiences there and the people who I met, who played a major role in bringing me into this. I was hopeful that I could get through, but I also accepted that it could be a long journey and that I will have to persevere like never before. I have always been very thankful for every barrier I crossed in CSE, which I owe to my family, friends and God, but I always wanted to keep moving on, till I reached my goal, which I thankfully finally have.
upsc.dreamupsc-mpsc.com: Do you feel that the competition level of UPSC Civil Services Exam is on a rise? It seems that there is an increasing trend of candidates from IITs, IIMs and AIIMS attempting and clearing this exam. Is Civil Service the final destination /ambition of Indian youth, in this age of lucrative private sector jobs?
Definitely, the competition level has risen. With the entry of post-graduates and other professionals into this exam, UPSC too has tried to make the exam tougher. I think that it is a positive sign that more candidates from the above-mentioned institutes are joining the race and the Civil Services. It shows that people have finally recognised this as a good alternative career choice, and also shows that the youth of today bother more about their role in society, and also in job satisfaction derived from serving the society. This is definitely a good sign for any progressing nation.
Study Plan
What is the secret of your success? How did you approach this exam? What was your strategy in general (Prelims, Mains, and Interview)?
Honestly, I don't think it is a secret. Hard-work, or rather smart-work, and perseverance are the only ways to reach the goal.
I did not compartmentalise between the various stages of the exam and started my preparation from a Mains point of view. Prelims gets covered along the way. Only 2 months before the prelim did I give it dedicated time and effort.
For the Mains, this year I tried to do GS only at a basic level and focused more on Essay and Optionals as I feel that they are the major game changers.
For Interview, I focused mostly on my DAF, by making Q&A out of it. But the main preparation is honestly just introspection and confidence-building.
upsc.dreamupsc-mpsc.com: How long (Years/Months) have you been preparing before you gave this attempt? Also, on an average how many hours did you put on a daily basis? How did you manage time?
Before I gave my first attempt, I had spent an entire year in covering the syllabus. Of course, subsequent attempts did not require that level of an effort, but rather the effort was utilized in updating myself and in formulating answers.
I can't really generalize how much time I have spent per day, because I have been working, and at some point, I was on leave. When working, I try to spend 5-6 hours, and while on leave, I tried to put in atleast 10 hours. At the end of the day, what really matters isn't the amount of time you spend, but on the quality utilization of that time.
upsc.dreamupsc-mpsc.com: Were you a person who studied alone? Or a person who favoured the combi
ned study approach?
I preferred studying alone. I have had only one partner who studied with me, but after he reached his goal, I was pretty much on my own. But I have had many friends, who have guided me along the way.